28.02.2015 | In the works: Volker Schlöndorff and Christian Braad Thomsen on »Baal«
Earlier this month, Robert Fischer talked to director/writer Volker Schlöndorff about his Brecht adaptation BAAL, filmed in 1969 for German television. After its initial airing in January 1970, BAAL was banned for 44 years by the Brecht estate and could not be seen until its revival — in a digitally restored version — at the Berlin film festival a year ago. Fischer's 46-minute interview film with the director is called THE POET AND THE FILMMAKER and covers every phase in the making of BAAL, with special emphasis on Schlöndorff's casting of fellow director Rainer Werner Fassbinder in the title role.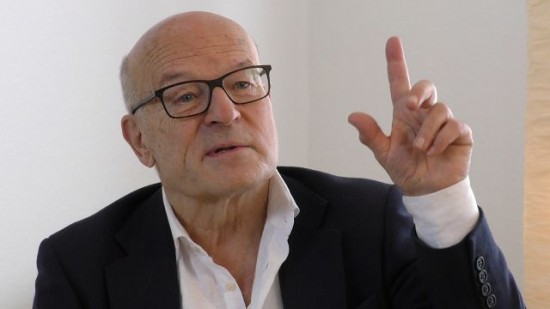 In a second video piece on BAAL, Fassbinder's Danish friend and biographer Christian Braad Thomsen (whose own new documentary, FASSBINDER: TO LOVE WITHOUT DEMANDS, premiered this month at the Berlin film festival) talks about the strange link between Brecht and Fassbinder. It's called SENSE AND REASON and is 10 minutes long. Both documentaries will be featured on Paris-based Carlotta Film's DVD release of BAAL on May 6.